The US has expressed surprise at the "dramatic" shift in stance by North Korean leader Kim Jong-un that has seen President Donald Trump agree to talks.
US Secretary of State Rex Tillerson said it would take "some weeks" to set up a meeting, due to take place by May.
Mr Trump hailed "great progress" but said sanctions would remain in place.
South Korean envoys had earlier briefed Mr Trump on the meeting they had this week with Mr Kim, saying he was now "committed to denuclearisation".
South Korea's President Moon Jae-in said the news of the Kim-Trump meeting had come "like a miracle".
"If President Trump and Chairman Kim meet following an inter-Korean summit, complete denuclearisation of the Korean peninsula will be put on the right track in earnest," he said.
China has welcomed the development, saying the Korean peninsula issue was "heading in the right direction" and calling for "political courage".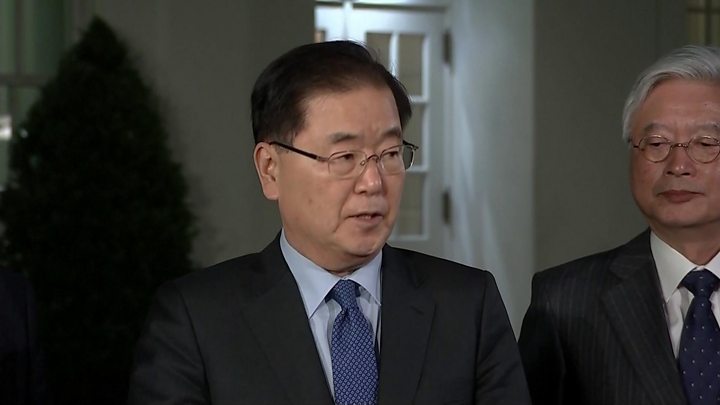 However, correspondents say the North has halted missile and nuclear tests during previous talks, only to resume them when it lost patience or felt it was not getting what it demanded.