There was a note in Rochdale's matchday programme for this FA Cup fifth-round tie giving the details of the kick-off times should this end in a draw and a replay be required. What looked quixotic at the beginning of the game turned out to be damn useful advice by the time it ended.
This was a 2-2 draw like Spurs had against Juventus in Turin during the week in the Champions League, but if the standard of that performance felt very much like a win then there is no question that this one stung like only a defeat can.
Mauricio Pochettino has been criticised — perhaps unfairly — for failing to give any sort of priority to English cup competitions, but there were nine full internationals in his starting lineup against Rochdale at the Spotland Stadium and five more on the bench.
Heading to a team down the leagues — who have a point to prove and a potential evening out in Wembley to look forward to — can be a toxic combination. If they're not on their game then things happen — big, damaging things.
And there were too many ordinary performances from players capable of better. Among the starters, only Lucas Moura — a new signing from Paris Saint-Germain — will feel like he made par.
Toby Alderweireld — left out of the Juventus travelling party — was back in the lineup but didn't cover himself in glory. Perhaps Pochettino discovered in this formation the only two players he simply cannot live without no matter the opposition: Mousa Dembele and Christian Eriksen. Spurs were blunted without the Dane, struggling to fashion anything other than passable chances while failing to get the best from Son Heung-min.
Rochdale are rock bottom of League One and needed to put in a much-publicised new pitch for their esteemed guests from the Premier League following what were perceived to be haughty comments from Pochettino in the build-up.
The club made a joke of the need to replace their admittedly awful sand patch — at an estimated cost of £200,000 — by throwing a kids' beach party in one of the function rooms inside the ground on the day. Some of the BBC broadcast money — not to mention the gate receipts from a bumper crowd — will help ease that financial blow.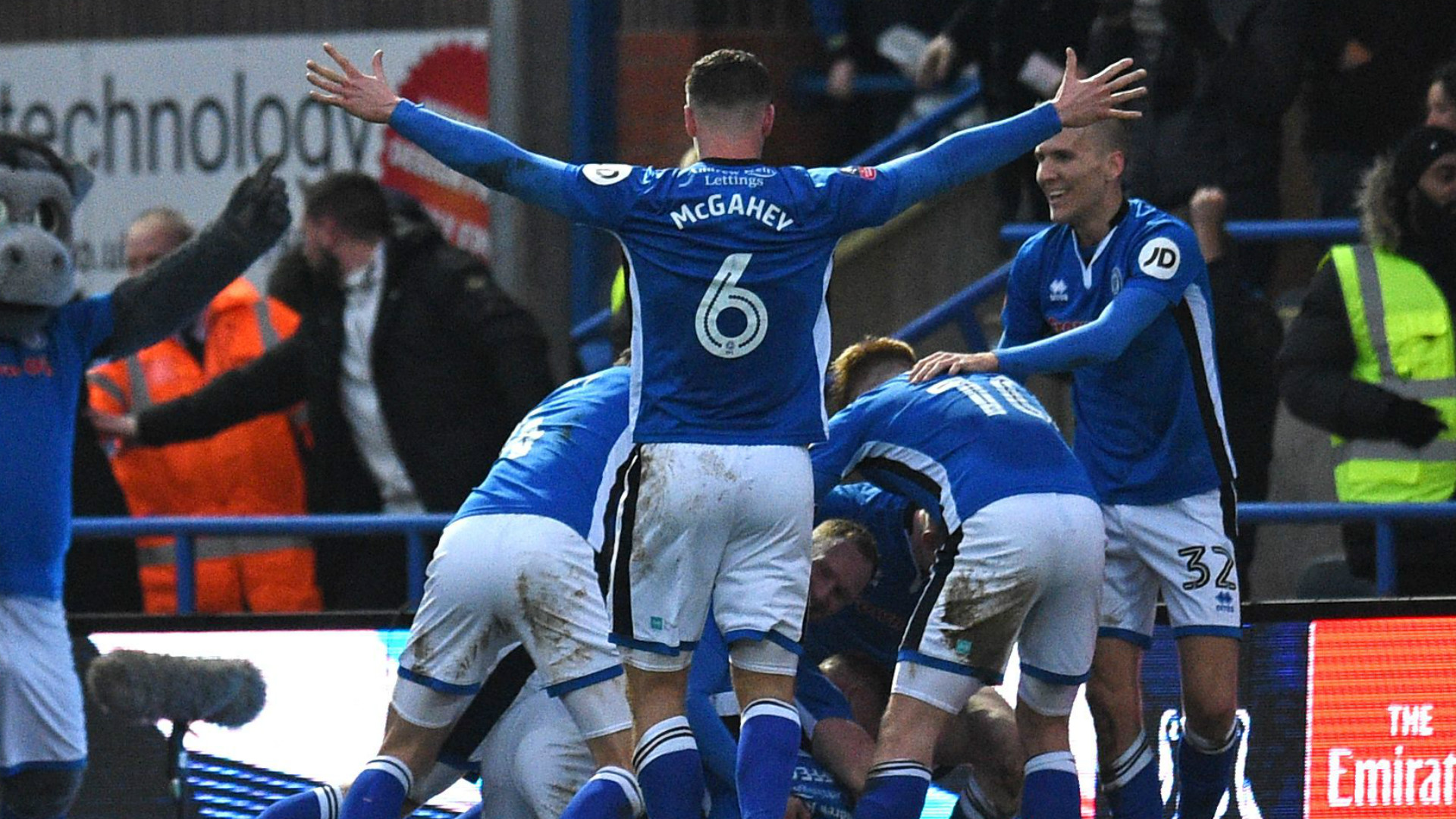 Outside on the green there might have been a few feet giving way during the game — even Harry Kane slipped on the relaid surface in the warm-up — but you couldn't describe the pitch as a factor in Rochdale achieving the draw.
Indeed, their opening goal featured football any Premier League side would be proud to call their own, with captain Ian Henderson sweeping home following neat work from Stephen Humphrys.
A bad pitch in a game between the bigwigs and clubs lower down in sometimes called an equaliser. There were only two of those on the day: the one Lucas gave his new club in the second half — that hinted they might be ready to finally wrest control away from the hosts and ride back to London with the win — and the one substitute Steve Davies netted for the hosts after 92 of the 94 minutes had elapsed.
In between Kane had slotted home what should have been a tie-clinching penalty. It is a testament to the strength and ability of Rochdale that Kane and Dele Alli — who won the spot-kick — were summoned from the bench to try and make the difference.
Kane made his league debut for Leyton Orient on this ground and Alli too featured here — only three years ago for MK Dons. It emphasises both men's dreamers' journeys that they can come to grounds as humble as this one and work their way to Premier League and Champions League level. But even those two full England internationals weren't enough to quell the dreamers and the doers in blue at the other end.
Spurs were giving everything to avoid a replay and Rochdale doing everything in their power to earn one. The FA Cup has the reputation it has because of results like this.